Services
Owned and operated by Jason Breen, Excavation Plus specialises in excavation and cartage.
Jason takes pride in keeping all his machinery well maintainted to be able to deliver you the best possible service.
The 8 ton Hyundai Digger, 14 ton payload DAF truck and all other equipment allow Excavation Plus to offer a wide range of services to suit your needs.
House Site Preparation
Site Clearing and Preparation
Footings
Gravel Supply and Cartage
Driveways
Site Clearing and Preperation
Supplying and Carting Gravel
General Cartage
Tipping or Flat Deck
Gravel, Sand, Dust
Baleage
Retaining Wall and Landscaping Preparation
Augering
Supplying and Carting Fill
Landscape Shaping
Farm Work
Ditching
Tracks
General Farm Cleanup
And a whole lot more!
Unsure whether we can look after your needs? Please contact us - Jason is only happy to talk through your ideas.
Meet Jason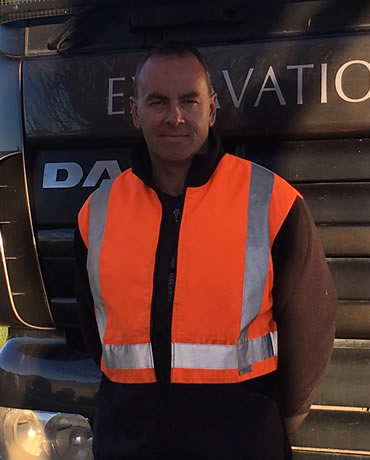 Jason Breen at Excavation Plus has over 20 years in delivering practical excavation solutions.
Jason owns and operates Excavation Plus and provides his clients with his personal service. Call us and you will actually talk to the person who will provide the service.
What we can offer you is a highly skilled and knowledgeable operator who will take the time to listen to your needs, provide solutions, and take pride in delivering a finished project on time.
Jason will work with you, your builder, building company, architect, landscaper or plumber to create a solution for your project. If you have upcoming excavation plans, or are unsure whether we can look after your needs, please contact us - Jason is only happy to talk through your ideas.